Wealth Protection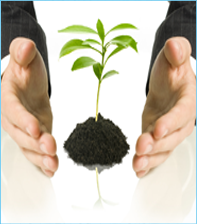 When you've worked hard to create a degree of wealth, enjoying the benefits it brings is no more than you deserve. But to achieve that can involve knowledge and insight you may not have, and time and energy you'd probably rather devote to something else.
At David Ducker Associates, we can relieve you of the time-consuming and often complex responsibilities of looking after your investments – providing the proven skills and resources to monitor, enhance and protect your wealth for you and your family, for the immediate future and the years to come.
After discussing and analysing your financial position, we'll carefully devise an investment portfolio in tune with your objectives and attitude to risk - and then regularly review the arrangements to keep them in line with your changing circumstances and requirements, and to ensure they continue to offer the best value for money both now and into the future. All in all, it's a coherent and constructive solution that will give you the freedom to concentrate on the life you want to lead and the time to reap the full rewards of the assets and wealth you've created.